we're hosting thanksgiving!  i am looking forward to having sweet friends and family over and pitching in our cooking skills and more importantly, enjoying sweet fellowship together.
as i'm getting ready for our day, i've found a wealth of cool resources (see below for links!) and created a little printable of my own!  i found some adorable clearance frames this week and i'll be using those to display this scripture to remind me what the day is really all about.
click here to download my printables.  to save ink, choose the white background.  these are sized as 8×10, so i recommend printing on 8-1/2 by 11 paper and cropping to fit your frame!
if you prefer a 5×7, click here.
i am using a combination of these planners to help me keep it all in line:
adorable "gobble guide" from the lovely designfinch.com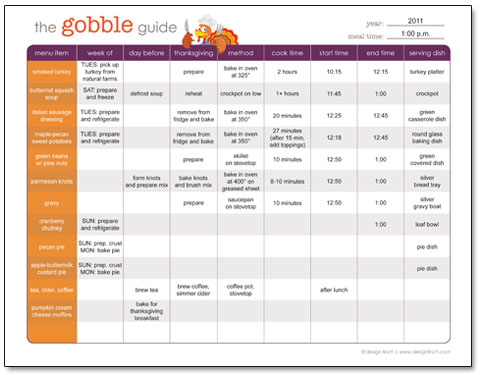 a streamlined but incredibly simple multi-page thanksgiving planner from the menu mom
this collection of planner pages also includes two Christmas edition pages (go, super-planner-girl!) to get a jump on the celebration!
as i print and plan, i'm finally (after 18 years of being on my own as a wife/hostess!) going to create a special "thanksgiving" section in my household notebook where i'm saving the expected recipes along with these fabulous planner pages, and new ideas for next year.  yay for pockets of organization!
with the planning underway, i have to have some of these printables from catchmyparty.com and three little monkeys studio.  aren't they the perfect balance of warm/traditional and modern?
i'll be setting a few of these on the kids' table (thanksgiving activity book from u create – so cute!).  🙂
click here for adorable free autumn-colored printable washi-style toothpick tags for your appetizers from somewhat simple!  and i ADORE this steal-worthy idea for a "thankful thanksgiving" tablecloth.  totally doing it.  🙂
i love these printables from eighteen25.
and i'd hate to forget to say i am so thankful for free fonts!  here are the fonts i used in my Psalm 107:
have a wonderful Thanksgiving!
Join the Dance!
Subscribe to Dancing With My Father and download a free mini-guide to soul-nourishing study!